Blueprint for Successful Patient Collaboration
By Marianne Gandee, Vice President, Patient Solutions & Alliances, North America Pfizer Oncology
In October of 2019, I left a career I loved at a nonprofit oncology advocacy organization to lead Pfizer's oncology advocacy efforts in the U.S. Based on my experience of industry hosted meetings, I immediately saw an opportunity to shift Pfizer's approach to engaging advocates and patients. I did not want to simply host a meeting with advocacy partners, check a box, let leaders know who attended and move on. I wanted to host an ongoing dialogue between leaders, over time, and identify the key issues to find solutions together. I wanted to commit to the long game of partnership, so that we could execute iterative and subtle shifts that lead to seismic impact and most importantly elevate the patient voice.
In 2019, in partnership with more than 30 advocacy organizations, we launched Pfizer's Oncology Patient Centricity Ecosystem, POPCE for short. We began by having 30 advocacy leaders join Pfizer leaders to discuss five topic areas that impact patients. These topic areas were identified through a survey of our advocacy partners. We wanted to come up with a list of ideas. The discussions included:
How to further put patients at the focus of all we do and how to leverage our large global workforce to advance patient focus
Defining the role of the patient voice in industry's approach to innovative access and care models
Understanding what the role of the patient voice could be in ensuring patients receive new therapies, as medically appropriate, and addressing disparities in use of standard of care
Enhancing efforts to bring patient/advocate input into its clinical development programs
How to further incorporate patient focus in our health equity work
This meeting took place before I joined Pfizer. I was handed the notes. These were incredible opportunities for me. The discussions identified over forty areas and ideas for alignment.
I asked our advocacy partners to help us prioritize these, and we ended up with three core categories:
Health Equity
Health Literacy
Patient Engagement in clinical trials
I planned to bring everyone back together in a live format, but then 2020 happened. We, like everyone else, were forced to evolve our model and find new ways to effectively work together in a virtual setting. Necessity is the mother of invention and this disruption led to us launching three virtual workstreams and engage a broader network of advocates to get involved.
We started by taking time in each workstream to level-set and share our work, both what Pfizer has been doing and what advocates are doing. Because advocates volunteered for workstreams by topic, we ended up with a unique mix of leaders across disease areas, so it also provided a touchpoint and shared ideas between advocates that might not always get the opportunity to work closely together.
We also launched our Patient Centricity Advisors, our PCA, a group of seven diverse and dynamic leaders that helped us think through new ways of conducting our efforts to be more patient centric. The PCA also helped us build out the vision for their role and help us ensure connectivity across the workstreams.
Patient centricity within Pfizer has always been a longstanding focus. POPCE provides an enhanced framework for patient and advocacy engagement with Pfizer so we can better understand and more rapidly integrate patient perspectives in every facet of our work.
POPCE brings together oncology advocacy organizations to work with our leaders to understand key issues, share best practices, identify solutions, and execute actions to collectively address problems that create barriers for cancer patients across the U.S. If we cannot act on suggested ideas, we keep ideating so we can collectively get closer to delivering on the ideal for our patients.
POPCE helps us work under the follow three principles:
Working through a Network of Stakeholders: Accepting that no single individual or organization is going to change the US Healthcare System. Pfizer is large, but we cannot solve the issues patients face alone. We need a framework. We need to work together through a network.
Aligning Around Patient-centered Topics: Moving collaborations from alignment around specific disease, to alignment around areas of concern for patients. The journey must not center around the disjointed mechanisms of care delivery, but must be centered around the person experiencing a disease
Rethinking how we work together to get the right information to the right patient at the right time: New resources are great, but patients are still struggling to get the information they need when they need it. We need to identify and understand how to get the wealth of trusted resources our advocacy partners create to the right patient at the right time, so they can have empowered discussions with their providers and make the right decisions for their lives.
Since 2020 we have hosted over 50 forums and now have over 65 advocacy organizations involved in POPCE, always working toward shared goals with integrity and patient focus.
So why does it work and how are we aligning our efforts around areas of concern for patients?
POPCE allows us to work across a network of engaged advocacy partners, understand diverse perspectives, promote ongoing activities to coordinate and help evolve toward services committed to the "around-the-patient" experience.
Around-the-patient means addressing the issues that matter to patients. It means open and sustained engagements with advocacy organizations to help patients and providers achieve good experiences and meaningful outcomes, respectfully and compassionately.
Issues that cancer patients face require strong understanding of patient insights and connectivity across stakeholders. However, in my experience, industry's standard approach in working with advocacy organizations is still too transactional, and it is often siloed by topic or therapeutic area and limited to one-off meetings.
This standard way of working with national advocacy partners limits industry's ability to connect best patient centric practices, to create continuity in addressing patient access and to establish trust and forums for bidirectional dialogue between industry and advocates.
Additionally, lack of connection and continuity across stakeholders makes it difficult to identify emerging trends, understand patient priorities, identify shared priorities and align, as it is fit, to work collaboratively on impacting change in cancer care. A transactional interaction makes it hard to address access issues and work to help ensure breakthrough therapeutics reach patients no matter who they are, or where they live.
POPCE creates a forum for ongoing discussions, feedback and actionable insight generation overtime, to help prioritize activities to address some of the most difficult issues patients and our US healthcare system face. It helps us address problems through iteration and collaboration.
And what I think is the most critical result of this work is that we are finding ways to move information up and pull it through to patients when they most need it. We are working together to figure out how to better connect patients to resources available from advocacy organizations, so that the right information gets to the right patient at the right time.
You can make the most thoughtful, reliable, and credible resource, but if it sits gathering dust in a cancer center's patient resource library, turning yellow in an unused binder or buried in some new app or microsite, then what good is it serving. POPCE helped us to revisit this issue. Most patients are not getting the information they need when they need it.
We have worked closely with advocacy leaders to begin to center on existing resources and create cohesive collections, clearinghouses if you will, so that we can try to broaden the dissemination across our Pfizer footprint.
POPCE's health literacy workstream worked to bring together a Financial Literacy Clearinghouse: a collection of existing and trusted advocacy resources, to help patients, caregivers, and healthcare professionals navigate the financial implications of a cancer diagnosis and understand some of the resources that may be available to them.
Unfortunately, patients often only access financial resources near the end of their treatment rather than at the start. Getting the information earlier can help manage the financial impact of cancer.
The Financial Literacy Clearinghouse that POPCE pulled together is a collection of resources that provide quick links to education on insurance plans, work protections, emergency funds, and more. This resource helps point patients back to advocacy resources, written specifically for patients and their caregivers so they can readily access information to suit their needs. While we cannot offer financial planning or legal guidance, we hope it will help encourage more shared decision-making discussions between patients, caregivers, their healthcare providers and other advisers.
Our goal is to provide patients and caregivers with more timely information to connect them to support within the advocacy community, getting the right information, for the right patient, at the right time.
Since launching POPCE the engagement has grown, as leaders at Pfizer have worked side-by-side with advocacy leaders to improve how we increase our patient centric approaches to delivering breakthroughs that change patients' lives. It's changed the way we work and, in the process, has had a real impact on people living with cancer.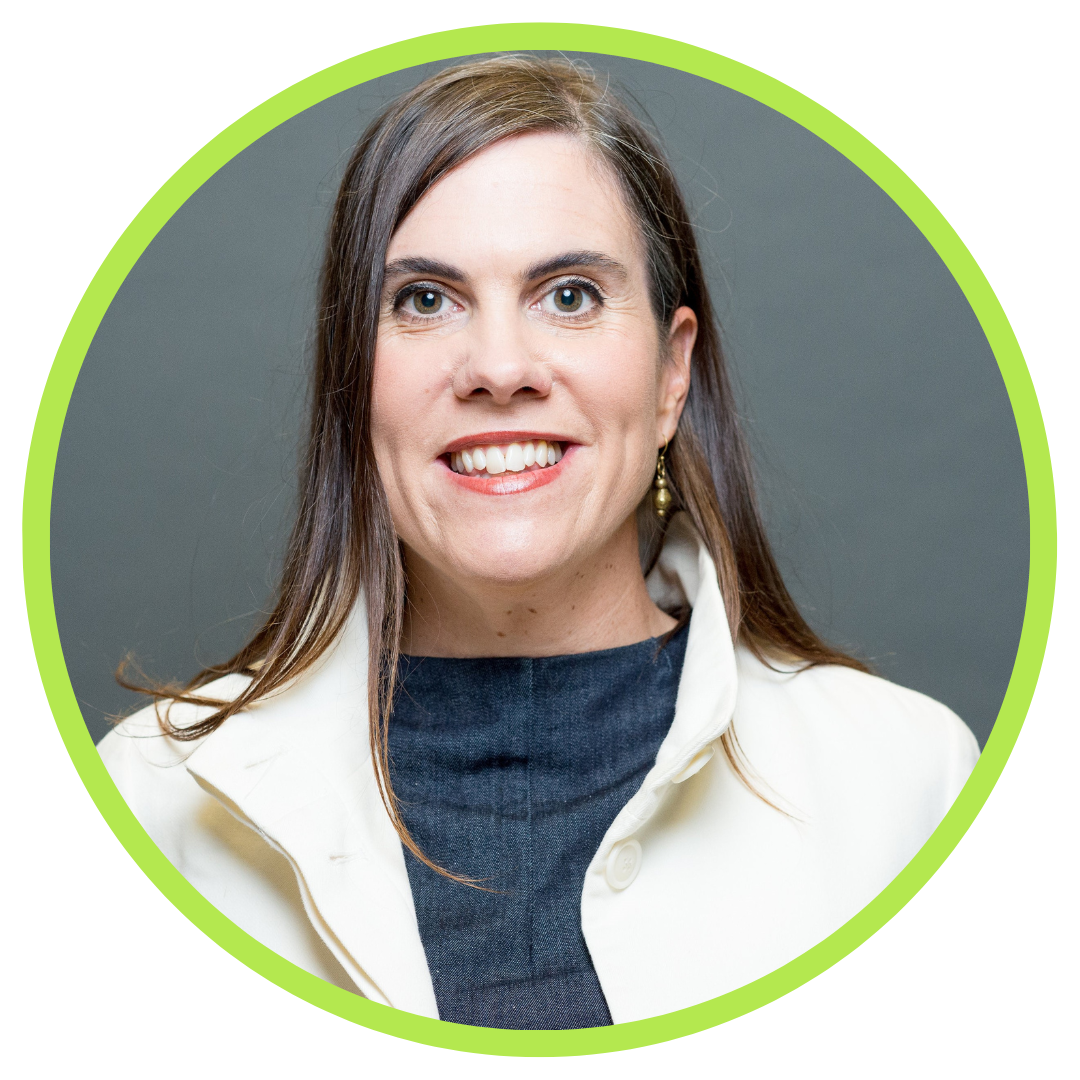 Remember...
No single individual or organization is going to change the world.
Align around areas of concern for patients.
Reconfigure don't recreate.
The greatest ideas don't come from individual geniuses or famous leaders, but from institutions and collections of minds and diverse perspectives coming together to advance shared patient-center objectives with integrity. We need to align, not always agree, and listen, explore and discuss.
The best practices in patient centric approaches in healthcare require the input of caregivers, researchers, advocates, and patients.