Pink Fund and CURE Magazine Join Forces to Empower Breast Cancer Patients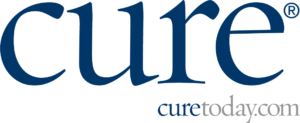 Breast cancer is a journey that no one should have to face alone. Pink Fund and CURE® Magazine are working together to provide invaluable resources and support to patients, survivors, and their caregivers.
CURE® Magazine, launched in 2002, provides access to leading resources and information to patients and caregivers. Their dedication to combining science, humanity, and technology has made cancer more understandable for all.
Together, Pink Fund and CURE® Magazine are working to enhance the lives of breast cancer patients and survivors by providing a wealth of resources, including the latest cancer updates, research findings, and education materials. This collaboration will not only connect the breast cancer community but also empower individual journeys, ensuring that no one faces breast cancer alone.
In a world where knowledge is power, Pink Fund and CURE® Magazine are equipping individuals with the information and support they need to navigate the complexities of breast cancer. To learn more about CURE® Magazine, visit the link below: