Coming Full Circle in the City of Detroit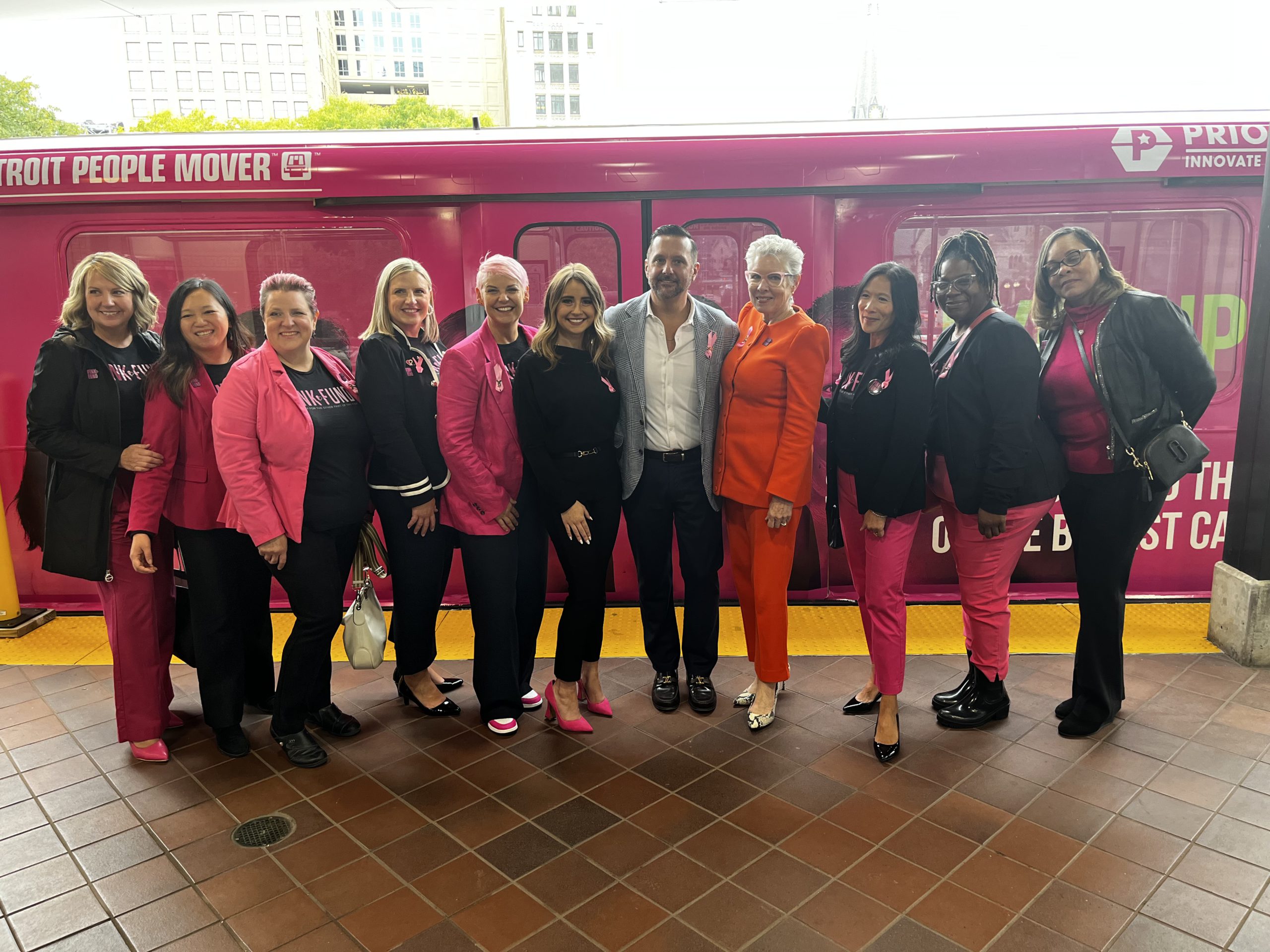 People Mover Wrapped in PINK calls attention to The Other Part of the Fight
This morning, I joined Pink Fund staff, breast cancer survivors, Detroit community members, and members of the media to witness the unveiling of a Pink-wrapped Detroit People Mover. The People Mover, for those outside of Detroit, is a form of public transportation that serves the men and women of Detroit, transporting them throughout the metropolitan business district. Its position well above eye level makes it a focal point of the city.
Today, and for the next several weeks, the train is wrapped with the images of women from our Eyes Up Here campaign, in Pink Fund's signature bright pink hue.
We are extremely grateful to Priority Waste for generously covering the cost of the wrap, and to Detroit People Mover for paying for the printed posters inside the trains and stations.
I am also grateful for the connection I made years ago, when I ran into Madonna Van Fossen at the Detroit Athletic Club. Madonna is Manager of Marketing and Advertising for the People Mover, and she brought up Pink Fund to Priority when they were considering a wrap for October.
As a quick aside, nearly 20 years prior, in a previous career, I was working for a company that printed and installed vehicle wraps and was the first person to wrap one of the two-car trains – a wrap I recently learned has been on the train for almost 20 years.
I was one of the first to wrap the Detroit People mover, and today I was on the wrap itself, alongside other survivors and Pink Fund's important message on financial toxicity.