Molly MacDonald named event chair for Reuters Events Pharma & Patient USA 2023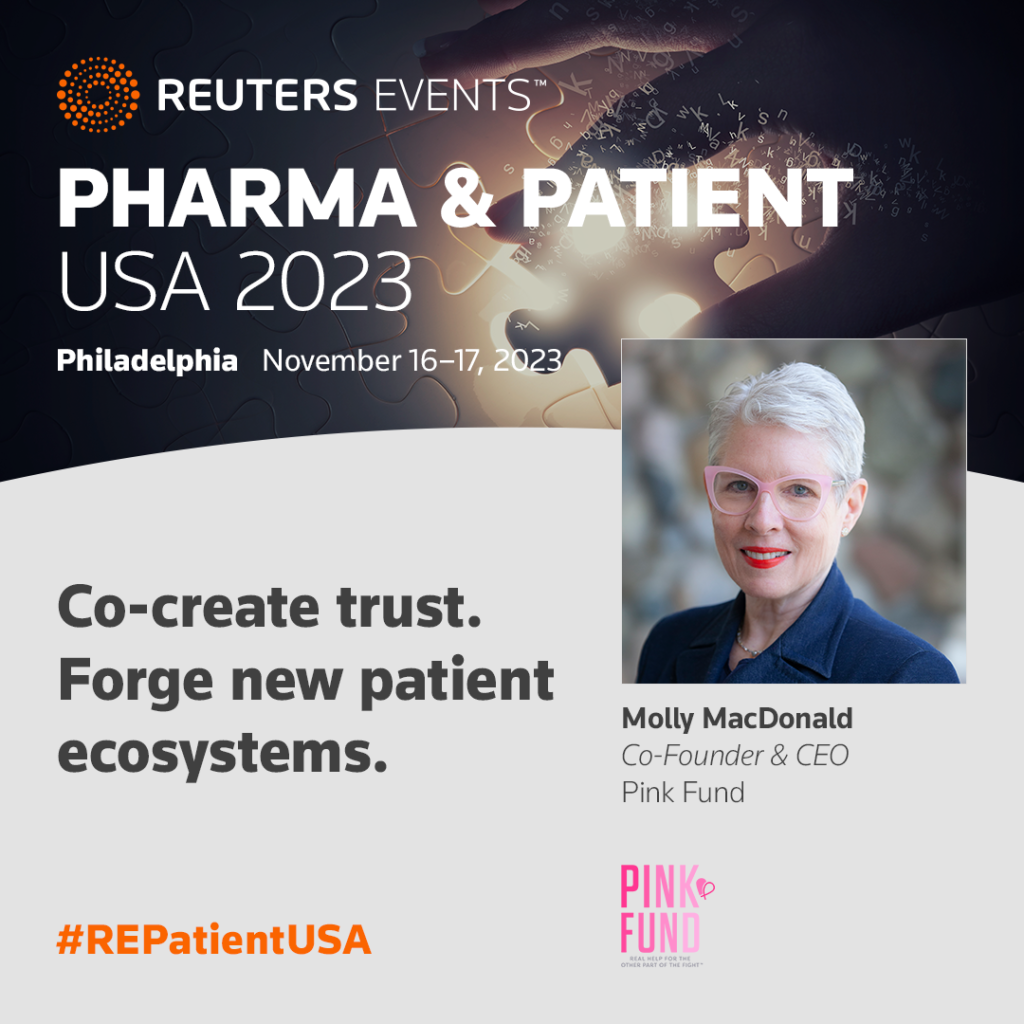 Pink Fund's CEO and Co-founder Molly MacDonald has been invited to serve as the event chair for Reuters Events Pharma & Patient USA 2023. The event will be hosted in Philadelphia November 16 & 17.
MacDonald will introduce the keynote session and moderate the closing panel, which will feature a robust discussion on how the industry is tackling health inequities.
Key themes for the event are:
•Co-create on instinct: Pioneer a culture of co-creation across your business to build a foundation for trust with your patients
•Collaborate, collaborate, collaborate: Enhance the efficiency of drug development, maximize insights, and drive innovation by uniting stakeholders on shared principles and values, leading to lasting partnerships and improved patient outcomes
•See humans not patients: Bring your teams' focus to human-led engagement and boost your consumer experience as well as adherence rates
•Advance health equity and access across the value chain: Implement targeted initiatives to address disparities in healthcare access, improve minority health outcomes, and foster an inclusive, patient-centered ecosystem for lasting positive change
For more information or to register, click here.