Jocelyn B.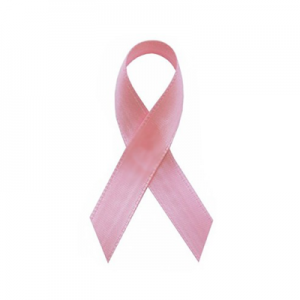 I received the email from The Pink Fund and it indicated that numerous bill payments were going to be made on my behalf as I continue to seek treatment for breast cancer. I could barely read past the first few sentences because of the overwhelming tidal wave of emotions it unleashed.
Even today, five days later, it is still hard to believe that such a thoughtful and altruistic agency exists, and would extend much needed compassion to me in a very troubling time. I am grateful for your willingness to help and a mere email from me seems dreadfully insufficient in expressing my appreciation. I am fighting back tears as I type this.
The Pink Fund financial support helps me in multiple ways. Without question the monetary assistance is a tremendous relief to me. I am an hourly worker and am not paid any sick time, vacation, or leave time. Due to the frequent medical appointments I've had and continue to have, I have missed a lot of work. Essentially, if I don't work I do not get paid. This is a challenge when you live alone and have no other means of income.
The emotional assistance it provides is harder to describe. The chaotic world we live in tends to be dismissive of those who struggle. The Pink Fund operates without judgment of me as a person or taxpayer, and focuses on providing empathy to me as a patient instead. This is validation that I don't often experience. Your assistance makes me feel stronger. In renewed strength I can be a better person, community member, and patient.
Additionally, The Pink Fund has given me hope. Hope that I can get through this phase of my life and come out on the other end ok. Breast cancer is a fearful diagnosis, one that conjures up all sorts of distorted images of pain, misery and the unknown. If The Pink Fund has my back then it's certainly my responsibility to have my own back too. If you believe I can get through this then we sure as hell need to be on the same page. My determination has been strengthened from your kindness.
One of my many desires is to somehow pay you back for the generosity you have bestowed upon me. I don't know how and I don't know when but I truly wish to give back in the same spirit of sensitivity to the needs of others.
Please accept my sincerest thanks for the time it took you to assess my application and to come to the conclusion that I needed your grace. I did. I do. Thank you. You have lightened the burden I carry.
~ Jocelyn B.