Mykal B.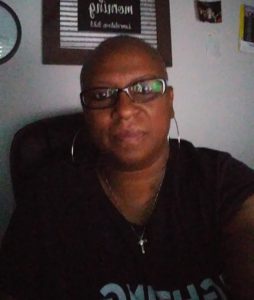 I was diagnosed with stage 4 breast cancer the day before Thanksgiving 2021. I was a full time Realtor and Mental Health Specialists. Upon learning of my illness, I had to stop working and start treatment. This illness took a huge financial burden on my family as we had to decide on my medical expenses or living expenses. My support team at the cancer center referred me to The Pink Fund for help… 
We can now breath a little more knowing we have the help from The Pink Fund and I can focus on getting better with less stress. Without The Pink Fund's help we would still be juggling expenses to see what we could pay or not pay so I could continue my treatments. I am truly grateful and humbled by their generosity.
Words can not ever relay my appreciation for the help and I will forever be grateful from the bottom of my heart.
Thank you to the entire Pink Fund!!! You are a Blessing In My Life!!!! 
~ Mykal B.