The Pink Fund Recipient Stories

The Pink Fund has helped thousands of women and men in active treatment for breast cancer pay their bills so they can concentrate on what matters most: getting better.
We would like to share a few notes that we have received so you can read about how what we do is really making a difference in the lives of breast cancer patients. If you are a recipient of The Pink Fund, you can let us know about your experience by filling out the form on the Share Your Story page.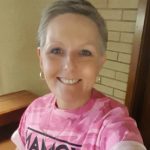 The Pink Fund's help has eased the financial stress, so that I can breathe a little easier.